The Fortnite Super Cup tournament is today with 1 million dollars up for grabs. Here's what you need to know.
Epic Games announced the Fortnite Marvel Knockout Series more than a month ago. The entire tournament consisted of four different Marvel hero themed cups with one final at the end.
The first cup was Daredevil, followed by Ghost Rider, Black Widow, and the Venom cup last week. During these cups, players had the chance to get the Marvel skins early by placing in the prize positions.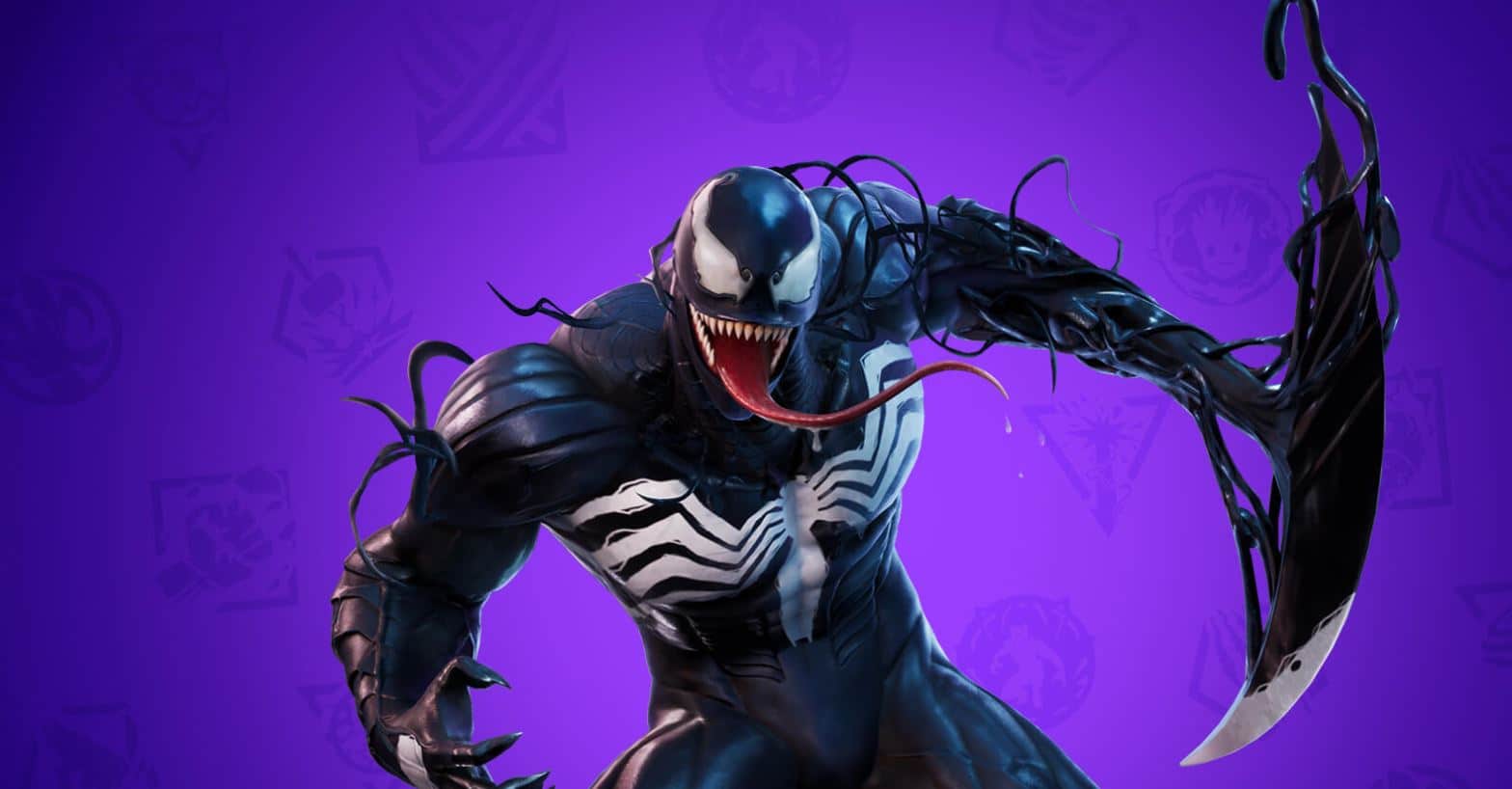 Last week, players not only had the chance to win the Venom skin, but the back bling, pickaxe, and built-in emote too. The Venom cup was the last of the Marvel cups, and today is the super cup with $1 million up for grabs. Here's everything you need to know about the Fortnite Super Cup.
What time does the Fortnite Super Cup Start
There are two different times given for the Fortnite Super Cup which are broadcast times. The EU coverage begins at 1 PM Eastern, 6 PM UK time and 7 PM for the rest of Europe, and the NA East coverage begins at 5 PM Eastern.
The times above are the coverage times which only applies to the second round. For the first round times in your region, go to the compete tab and if you're eligible, go to the super cup where you'll see the time in your region.

How to Compete
If you want to complete in the Fortnite super cup tournament, go the compete tab in the game lobby. Locate the $1M Super Cup and find the local start times for your region. For this cup, you can only participate if you're made eligible by Epic Games themselves.

Score System
Players are reduced to 20 materials on elimination with a cap of 200 per material. You'll need to use the superhero powers that were available in the previous cups to win your matches.
Unlike the previous four Marvel cups, in the Fortnite super cup, players get points for each elimination, 5 to be exact. Here's the breakdown of the entire scoring system.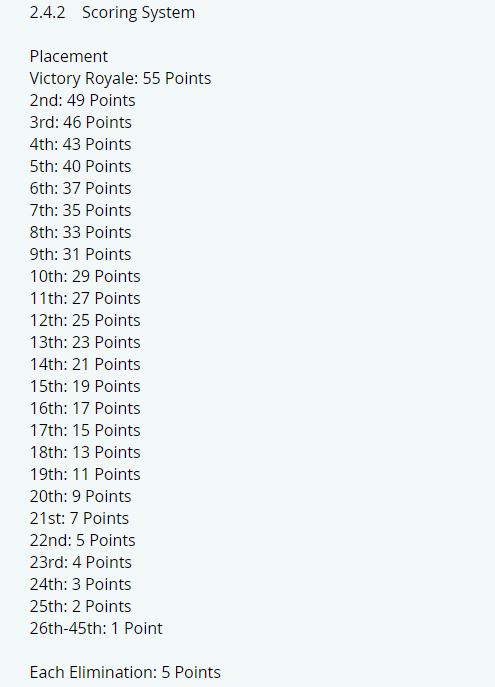 Prize Pool
This is called the $1M Fortnite cup for a reason. There's a total of $1 million up for grabs and here's how the prize pool will be split.
Event Prizes – Europe
Rank Prize
1st $4,000
2nd $3,500
3rd $3,000
4th $2,700
5th $2,600
6th $2,500
7th $2,400
8th $2,300
9th $2,200
10th $2,000
11th-20th $1,800
21st-30th $1,500
31st-40th $1,300
41st-50th $1,100
51st-75th $1,000
76th-100th $900
101st-250th $800
251st-500th $600
Event Prizes – NA East
Rank Prize
1st $3,500
2nd $3,000
3rd $2,700
4th $2,600
5th $2,500
6th $2,400
7th $2,300
8th $2,100
9th $2,000
10th $1,800
11th-20th $1,500
21st-30th $1,400
31st-40th $1,100
41st-50th $1,000
51st-75th $950
76th-100th $850
101st-250th $750
Event Prizes – NA West
Rank Prize
1st $3,000
2nd $2,500
3rd $2,300
4th $2,000
5th $1,900
6th $1,800
7th $1,700
8th $1,600
9th $1,500
10th $1,400
11th-20th $1,200
21st-30th $1,000
31st-40th $900
41st-50th $850
51st-75th $800
76th-100th $750
Event Prizes – Brazil
Rank Prize
1st $3,000
2nd $2,500
3rd $2,300
4th $2,000
5th $1,900
6th $1,800
7th $1,700
8th $1,600
9th $1,500
10th $1,400
11th-20th $1,200
21st-30th $1,000
31st-40th $900
41st-50th $850
51st-75th $800
76th-100th $750
Event Prizes – Asia
Rank Prize
1st $2,500
2nd $2,000
3rd $1,900
4th $1,800
5th $1,700
6th $1,600
7th $1,500
8th $1,400
9th $1,300
10th $1,200
11th-20th $1,000
21st-30th $900
31st-40th $700
41st-50th $500
51st-75th $400
Event Prizes – OCE
Rank Prize
1st $2,500
2nd $2,000
3rd $1,900
4th $1,800
5th $1,700
6th $1,600
7th $1,500
8th $1,400
9th $1,300
10th $1,200
11th-20th $1,000
21st-30th $900
31st-40th $700
41st-50th $500
51st-75th $400
Event Prizes – Middle East
Rank Prize
1st $2,500
2nd $2,000
3rd $1,900
4th $1,800
5th $1,700
6th $1,600
7th $1,500
8th $1,400
9th $1,300
10th $1,200
11th-20th $1,000
21st-30th $900
31st-40th $700
41st-50th $500
51st-75th $400